ESP is proud to have assembled an outstanding staff of talented and dedicated professionals.
Executive Director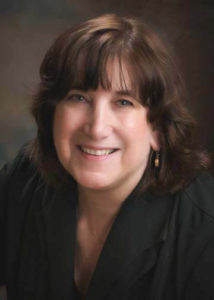 Randi Rubenstein
Randi Rubenstein brings 30 years of senior-level executive experience in health, research and education to ESP. Prior to founding ESP in 2005, she was Vice President of Operations for Ascolta Training Company, where she oversaw educational programs and curriculum development. Before that, she was co-founder / Vice President at Center for Healthcare Information for 11 years (now named Dorland Healthcare Information). Earlier, she was a Division Manager at the Health Data Institute, and an analyst at the RAND Corporation.
Randi holds a Master's of Science degree from the UCLA School of Public Health, and a Bachelor's degree with distinction in Sociology from the University of Illinois. Randi also has extensive volunteer leadership experience with schools and non-profit organizations, including 5 years of afterschool tutoring in underprivileged areas. Ms. Rubenstein is a member of the American Public Health Association and the North Carolina Parenting Education Network. She and her family relocated from Orange County, California to Raleigh, North Carolina in 2011.
Community Outreach Coordinator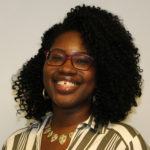 Lisheema Barr
Lisheema is helping community members learn about and implement ESP's programs. She first joined ESP as an instructor of the Healthy Foundations for Future Families curriculum, motivated by her two passions – family wellness and preventing childhood trauma. As Community Outreach Coordinator, she leverages her prior experience as an educator in Durham county, and her background in scientific research to further the work of ESP. She sees her role as a unique opportunity to make sure that more teens can prepare for their future parenting responsibilities.
Assistant to the Executive Director

Ren Wiles Jr.
Ren Wiles first became familiar with ESP as a participant in our Healthy Foundations workshop at his high school in 2012. Interested in a career in education, after high school Ren began attending college and volunteering with ESP as an instructor's aide. In 2016, he joined the ESP staff to contribute his diverse skills and assistance to the organization, while he is continuing his education.
Certified Instructors
Tara Baker – M.S. from North Carolina State University in Youth Development and Family and Consumer Sciences
Lisheema Barr – B.S. from Emmanuel College, Franklin Springs, GA; M.P.A. from UNC-Chapel Hill in progress
Maria Barragan – M.S.W. from University of Southern California
Courtney Clark – M.S. from North Carolina State University in Educational / Instructional Technology
Sheri Little – M.A. in Health Education from East Carolina University
Rosa Rochin – B.A. from National University, San Diego
Milicia Tedder, PhD – PhD from University of Tennessee, Knoxville in Child and Family Studies
Volunteers
Brandy Artis
Chris Cheung
Leslie Claiborne
Natalie Gentry
Natalie Green
Will Manning
Lurae Rubenstein
Jimmy Singh